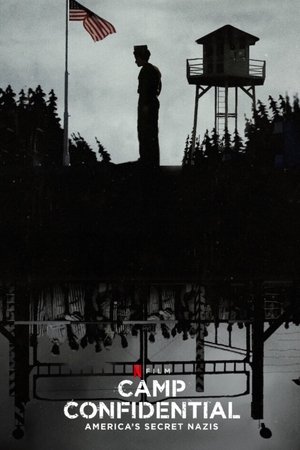 Campo secreto: Nazis en EE. UU.
11 Puntos de vista
En plena Segunda Guerra Mundial, un grupo de jóvenes refugiados judíos son enviados a un campo secreto de prisioneros de guerra cerca de Washington D.C. Los recientes refugiados pronto descubren que los prisioneros no son otros que los principales científicos de Hitler.
Género: Documental, Animación, Historia
Estrellas: Arno Mayer, Peter Wiess, Dwight D. Eisenhower, Adolf Hitler
Personal: Antonio Pinto (Original Music Composer), Mor Loushy (Director), Mor Loushy (Editor), Mor Loushy (Producer), Daniel Sivan (Director), Daniel Sivan (Editor)
País: United States of America
Idioma: English
Estudio: Babka and Stop press!
Duración: 36 minutos
Calidad: HD
Lanzamiento: Sep 24, 2021
IMDb: 4.3
Palabras clave: